Welcome!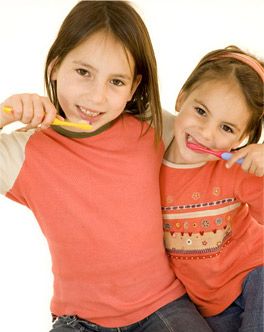 Welcome! Thanks for stopping by our website. We look forward to welcoming you and your child to our office! We cater to parents looking for a dentist to care for their small child or teen. We provide general dental care, oral hygiene and nutrition counseling. Pediatric Dentistry is a division of dentistry dealing with children from birth to adolescence. Our dental team is especially trained to give your child a better dental experience.
A Place Your Children Will Love
Many times, it can be a struggle convincing young children to go to the dentist for a first visit. Once your child enters the front door of Charleston Smiles, they will quickly be at ease with all the games and toys waiting to greet them in our office. As they get to know us, they will realize that our dental office is a fun and secure place to visit, so they will look forward to coming back to see us and the next appointment will definitely be a breeze. We strive to make every dental visit as comfortable and fun as possible.
From the doorstep to the dental chair, our office offers a one-of-a-kind environment. Your children will be excited to see all the fun pictures and murals painted on the walls. Before you know it, their dental cleaning or extraction has already been successfully done. Dr. Patterson loves taking care of children's dental health. She is your most reliable partner in ensuring that your children's oral cavity will remain healthy until they learn how to properly take care of their teeth independently.
How We Can Help You and Your Children
As adults, we know there is more to oral care than simply brushing and flossing your teeth. Because there are sections of teeth that are inaccessible to both brush and floss, it's safe to assume that children are constantly at risk of decay, which if left unattended, could lead to a plethora of serious dental diseases such as gingivitis and periodontitis. Therefore, it's vitally important to bring your child to the dentist for a proper teeth cleaning at least twice a year.
Dr. Jennifer provides a variety of dental solutions that would definitely support your children's oral care needs. These include teeth cleaning, digital x-rays, gum disease diagnosis, tooth extraction, fluoride treatment, protective sealants and partial denture installation, among many others. Bringing your children to the dentist early in life, on a regular basis, can prevent very costly procedures down the road. Please take a few minutes to browse our site to view more of our services.
If you are looking for a dental office that can treat your child like a pediatric dentist treats their patients and efficiently take care of your children's oral care, please contact us with any questions you may have or just stop by our office in Charleston, SC for a visit. We will be more than happy to answer your questions and deliver the dental solutions for your children's needs.
We are always accepting new patients!
We hope to see you soon!
Dr. Jennifer and Staff of Charleston Smiles